From last few weeks some of users reported that they are hitting errors
Resource Limit Is Reached – The website is temporarily unable to service your request as it exceeded resource limit. Please try again later.
This site is now moved to dedicated (bigger) server and hopefully we should not hit resource limit for next 1-2 years. Contact Us If you are facing any issues accessing www.onlineAppsDBA.com
Here are stats of this website (approximately 180,000 page view and 110,000 unique visits per month).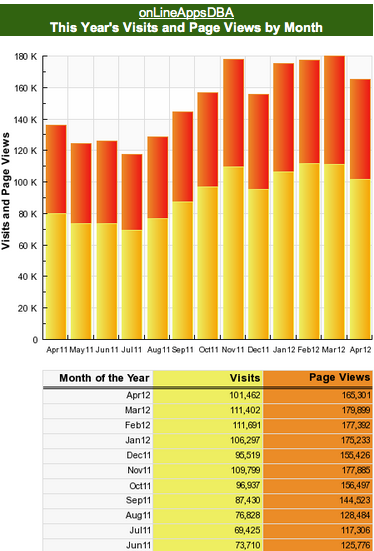 Thanks to all our readers for making this site so successful.