Oracle Access Manager (OAM) WebGate is a Policy Enforcement Point (PEP) that is installed with Web Server. More on Agents (PEPs) in OAM here . WebGates are of version 10g (10.1.4.*), 11gR1 (11.1.1.*), or 11gR2 (11.1.2.*), to find patches applied on top of 10g or 11g WebGate click  here. To download WebGate software click here
Note: 10g WebGates are compatible with OAM Server version 10g, 11gR1 and 11gR2 .
This post covers Oracle 10g WebGate installation issue that I encountered on Linux . When you install WebGate server, installer prompts username and group under which this WebGate must be installed/run. You provide username and group of user running WebServer.
In my case username and group were correct and still installer was showing error "Sorry Invalid User 'username' or invalid group 'groupname' please check and enter again."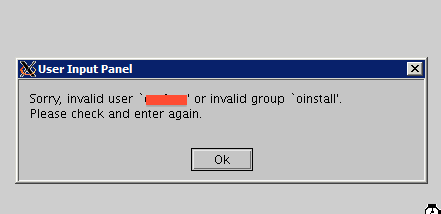 WebGate installation logs are under /tmp/ . I then enabled strace on server and found that installer was looking for /bin/csh . This executable is provided by RPM tcsh (To find which RPM a particular executable is part of : yum provides /full_path_of_executable )
After installing RPM TCSH, I tried installing WebGate again that worked.
Did you hit any problem recently that you wish to share with others ?