This is part VI of step by step installation of Oracle Identity Management (OAM, OIM, OAAM, OAPM & OIN) which covers configuring Oracle Identity Manager 11.1.1.3.0 .
           Oracle Identity Manager (OIM) is User Provisioning and User Management component of Oracle Identity Management 11g.
To initiate OIM Server configuration execute config.sh under ORACLE_HOME/bin (To create/extend Domain run config.sh under $ORACLE_HOME/common/bin)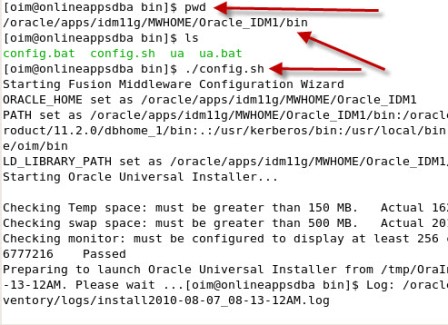 Select OIM Server (OIM Design Console is design time tool used by developers and available only on Windows).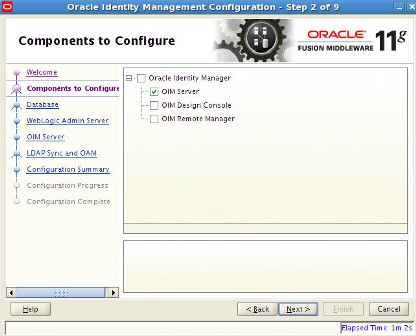 Enter OIM/MDS schema details which We created in Part I of this series here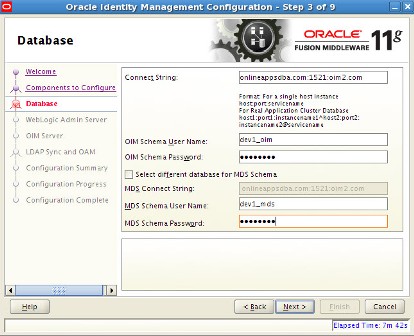 Enter WebLogic Admin Server URL (Admin Server should be running at this stage). Default Port for WebLogic Admin Server URL is 7001
T3 is Oracle's proprietary protocol used by WebLogic to transport data between WebLogic Server and other Java Programs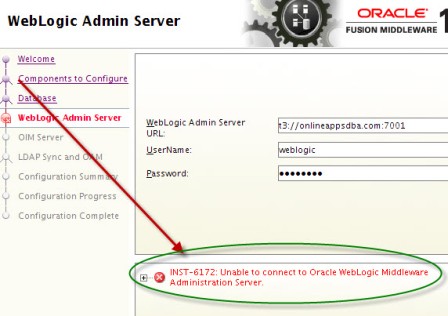 If WebLogic Admin Server is not running then start Admin Server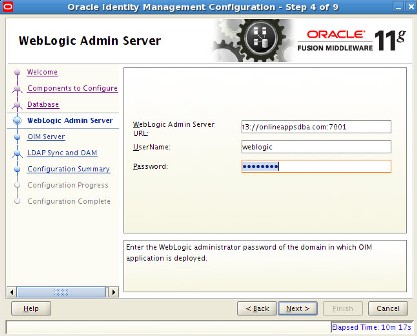 Enter OIM Administrator Password (xelsysadm is OIM Administrator user)
Enter OIM HTTP URL (Default OIM Managed Server Port number is 14000)
You can configure standalone OHS (Oracle HTTP Server) in-front of WebLogic Server using steps mentioned here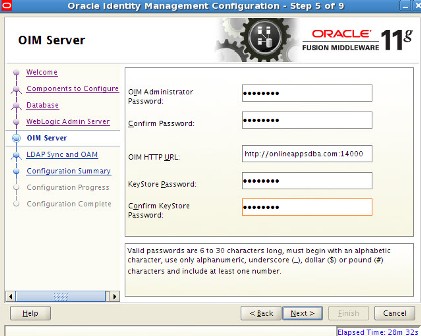 For time being don't select anything here (We will enable OIM for LDAP Sync and integrate with OAM later)
Integration of OIM with OAM provides Single Sign-On (SSO) and Access Management features provided by Oracle Access Manager(OAM)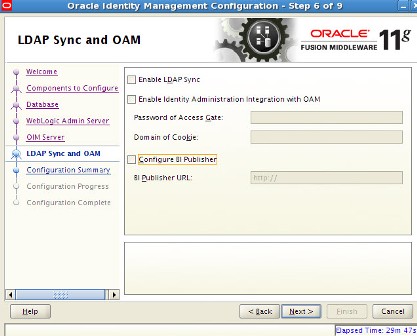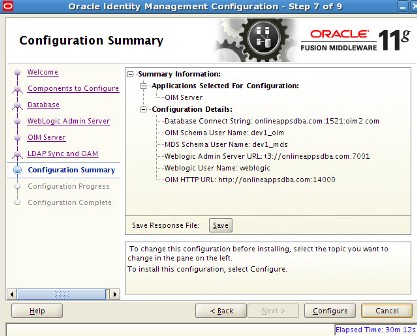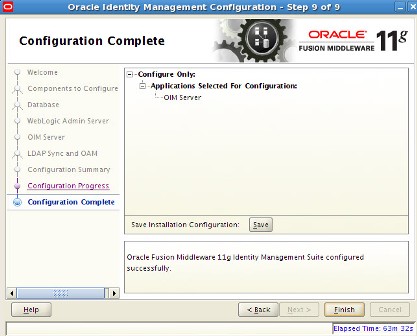 Restart WebLogic Admin Server (stopWebLogic.sh & startWeblogic.sh)
Start OIM Managed Server using startManagedWebLogic.sh where oim_server1 is name of OIM Managed Server

Access OIM Admin Server using http://servername:OIM_Port/oim (default OIM Managed Server Port is 14000)
OIM Admin User-name is xelsysadm and password you entered during OIM configuration screen above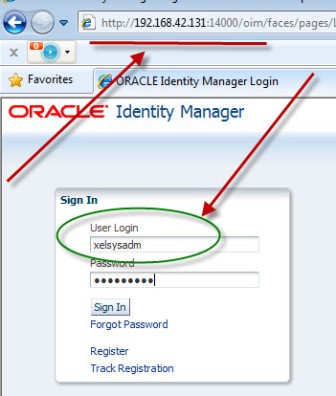 .
Part VII : Configure Oracle Access Manager (OAM) : #OracleIdM 11g : Step by Step Installation of OAM, OIM, OAAM, OAPM, OIN coming next !!